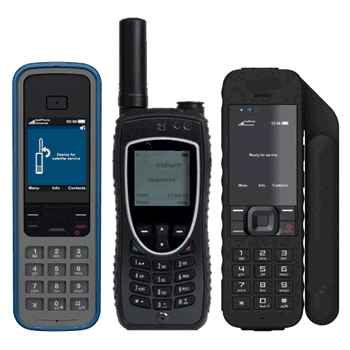 The regulatory agency of Mauritius issued a communique concerning the type approval of radio communication and telecommunications equipment. The agency is also searching for an Executive Director.
From now on, the radiocommunication/telecommunications equipment having modules that transmit radio frequencies, such as WiFi, Bluetooth, GSM, GPRS shall be type approved. This announcement is in line with article 18 (b) of the Information and Communication Technologies Act 2001 which states that the Authority shall provide economic and technical monitoring of the information and communication industry in accordance with recognized international standard practices, protocols and having regard to the convergence of technology. According to the same article, the authority shall: "ensure the safety and quality of every information and communication services including telecommunication service and, for that purpose, determine technical standards for telecommunications network, the connection of customer equipment to telecommunications networks''. Below is a list of some equipment concerned by the communique:
•   Mobile Phones, Tablet PCs and Phablets
•   3G and Wi-Fi USB dongles
•   Laptops, Bluetooth devices (e.g wireless mouse, wireless keyboards, touchpads)
•   Wireless Access Equipment (Wireless Routers, Wireless Bridges, Access Points)
•   Cordless Telephones
•   Private Land Mobile Radio Equipment (e.g Walkie Talkie)
•   HF/ VHF Marine Radios & radio equipment
•   HF/ VHF Aeronautical equipment
•   GSM Gateways and Repeaters
•   Short Range and Low power devices (e.g wireless microphone, keyless entry system)
•   Scanning receivers, etc.
The regulatory authority in Mauritius also wants to give a new impetus to its executive management. Mauritian authorities want to appoint as executive directive a person well accustomed to type approval procedures. Accordingly, a call for candidacies was launched. Mauritius is the first African country that better integrate ICTs in its development. The country wants to stay on that track by equipping its telecoms market equipment complying with international standards. A particular emphasis was laid on the type approval of equipment. The regulator wants to be more demanding and clean up the local market so that it can become more attractive. It is therefore important for all stakeholders wishing to operate in the country to comply with provisions in force.